Owner of a hat and cap factory in Coburg
Sally Ehrlich is born in Römhild in 1878. In 1896, his family moves to Coburg. The father, Karl Ehrlich, establishes a hat and cap factory on Zinkenwehr (today: Sally-Ehrlich-Straße No. 10). Sally has three brothers: Julius, Hermann and Max. After their parents' death, Hermann and Sally take over the business.
Julius is killed on the battlefields of Verdun in 1914.
The Ehrlichs are held in high esteem by the people of Coburg. In times of want in the early twenties, the business helps those of more limited means. "Noble donors" is the title of an article published in the "Coburger Volksblatt" ("Coburg People's Newspaper") in 1922.
The brother Max opens a dentist's office on Löwenstraße in 1919. In 1932, he flees to France. After the occupation by the Germans, the National Socialists take him to the concentration camp Gurs and murder him.
Carl, Hermann Ehrlich's son, is able to leave Germany under difficult circumstances after the National Socialists have taken power. The daughter Hilde flees to England.
On November 10, 1938, Hermann and Sally Ehrlich are arrested in Coburg and chased through the town together with other Jews. Hermann is sent to prison in Hof. The business is dissolved and sold in 1939, subject to conditions set by the government of Upper Franconia.
Hermann is released from prison and emigrates to the U.S. (via England, where his daughter Hilde is waiting). Sally Ehrlich remains in Coburg.
In November 1941, the relatives in the U.S. receive a last letter from Sally. In April 1942, Sally Ehrlich is deported and dies in an extermination camp.
In 1946, the town renames part of the Zinkenwehr to Sally-Ehrlich-Straße.

Film project Sally Ehrlich
A film by a group of students from 2002.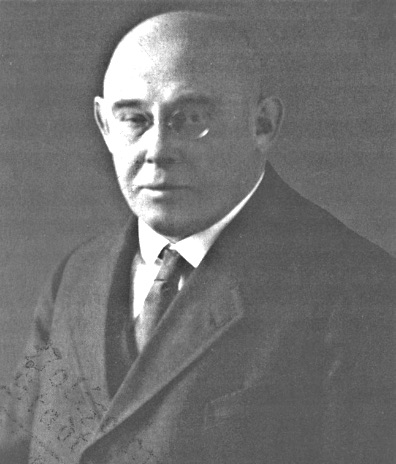 Audio document:

The last letter from Sally Ehrlich to the relatives in the United States. It bears the date of November 26, 1941.
Text read by Rolf Schilling and Hubertus Habel.