The Plessner family lived at Mohrenstraße 9b. Two Stolpersteine (stumbling stones) were placed there in 2010.
Alfred Plessner was born in Coburg into an industrialist family that was well known at the time. His wife Marga, née Lohde, came from Gerdauen/East Prussia.
Alfred Plessner worked in his father's wicker factory, which was located at Seifartshof 1 and which he later took over. The couple had two sons: Horst and Wolfgang.
As recounted by the grandchildren (who live in the U.S.), the family was rather assimilated. They celebrated the Jewish holidays, but indeed also the Christian ones. They saw themselves as residents of Coburg and good Germans.
In 1939, a law was enacted that allowed "Aryan" home owners to terminate the rental agreements of their Jewish tenants without notice. In April 1939, the Plessner couple had to move out with a heavy heart. They found shelter in the house of Jewish friends, the family of Dr Emil Gutmann, at Mohrenstraße 32. However, at this point the Mohrenstraße had already been renamed to Straße der SA (Street of the SA).
The two sons Horst and Wolfgang Plessner had managed to flee shortly beforehand: Horst emigrated to the U.S. in the nick of time; Wolfgang first fled to Guatemala on an oil tanker, later to the U.S.
Both made strenuous efforts to get their parents out of Germany, but to no avail.
After the death of Dr Alfred Masur in February 1941, Alfred Plessner took the chair of the by now very small and increasingly desperate Jewish congregation in Coburg. He tried to save what could no longer be saved – there is extensive evidence of this. Two examples:
When more than a dozen Jewish inhabitants of Coburg are ordered to the porcelain factory Griesebach in Cortendorf and the porcelain factory Creidlitz as forced labourers (the oldest among them is already 73 years old), Alfred Plessner asks the mayor and the administrative police department for permission "to leave the city limits and use the railway to Creidlitz". This is already generally proscribed for Jews at this time. A special permit is issued in this case. (Source: StadtA CO, A 8521)
In September 1941, Alfred Plessner inquires with the mayor whether and how visits of Jewish inhabitants to the hairdresser could be regulated. They are no longer being attended to in Coburg, and they can no longer travel to surrounding villages without a special permit. Temporary approval is granted for home visits of local hairdressers on Monday mornings. However, the hairdressers' association refuses to put the arrangement into practice, invoking hygiene regulations among other reasons. As a last resort, Alfred Plessner inquires whether he may train to be a hairdresser himself in order to solve the problem. Presumably he did not get a reply, as the trade office states on December 2, 1941: "There is no need to deal with the issue further, as the Jews have meanwhile been removed to Bamberg and Nuremberg on the orders of the Gestapo [Secret State Police]." (Source: StadtA CO, A 8521)
Alfred and Marga Plessner were deported to Riga on November 27, 1941.
Their sons survived; they later called themselves Howard and Walter Plessner. Both of them achieved what the racial fanaticism of the National Socialists wanted to prevent.
They lived in freedom, married and had children. Thus, there are grandchildren and meanwhile also great- and great-great-grandchildren of Alfred and Marga Plessner. Almost 20 descendants now call the U.S. their home.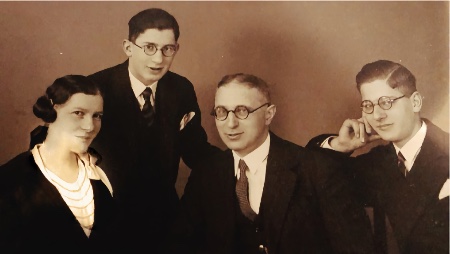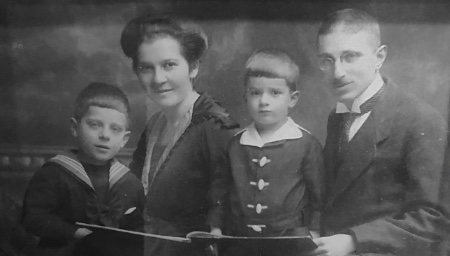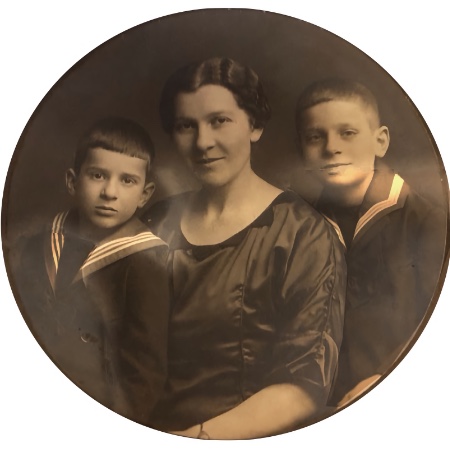 Audio files:
The life of Luise Plessner
The life of Howard Plessner